One of Portland's Best Rated & Longest Running SEO Companies
If you're here you probably know what Search Engine Optimization means. If you don't, SEO refers to the optimization that is done to help a web page or website rank in the top of the search engines.
It's no secret that ranking #1 is going to generate way more business for your company instead of being out of reach at page #3, for what your competitors are ranking number one for.
This is what our Portland SEO Consultants do. We help Oregon companies grow by using by SEO/SEM, AI, Analytics, & Digital Marketing ROI Consulting.
If you're looking for the best SEO Specialist in Oregon to help with the inbound traffic for your business, use the contact form below or give us a call at 503-896-2209.
Need SEO Help? Connect with Me Using the Contact Form Below
Portland Digital Marketing & SEO Services That Really Work
As your dedicated SEO specialists, we take pride in our capability to elevate your website's standing across prominent search engines such as Google, Bing, and Yahoo. Our core mission revolves around boosting organic traffic to your website, setting the stage for amplified brand exposure and opportunities for sales or engagement growth. Essential to our approach is our diligent conduct of keyword research. Our top-notch SEO services utilize a broad spectrum of tools and techniques, aiming to identify high-impact search terms that align perfectly with the interests and queries of your potential clientele. This fundamental step ensures that your website's content harmoniously aligns with evolving search patterns.
Venturing into the world of technical search engine optimization, our experts dedicate themselves to the rigorous adjustment of web pages, ensuring they resonate optimally with the most search engine algorithm updates. Our SEO work spans the creation of keyword-infused content, designing search-engine friendly URLs, refining header tags, and aptly annotating images with relevant alt tags. Parallel to this, our focus on Technical SEO ensures that search engines seamlessly navigate, crawl, and index your site. Here, we delve into tasks like enhancing website loading speed, buttoning up 404 errors, affirming mobile responsiveness, managing XML sitemaps, and refining your website's structural layout.
Recognizing the paramount significance of backlinks in SEO, we orchestrate strategic campaigns to accumulate esteemed links from credible platforms. Our multifaceted approach spans outreach, content-centric initiatives, and pioneering techniques. Recognizing content as the linchpin of effective SEO, we work in close collaboration with content teams, offering guidance on topic selection, keyword integration, and tailoring the content architecture for maximal search resonance.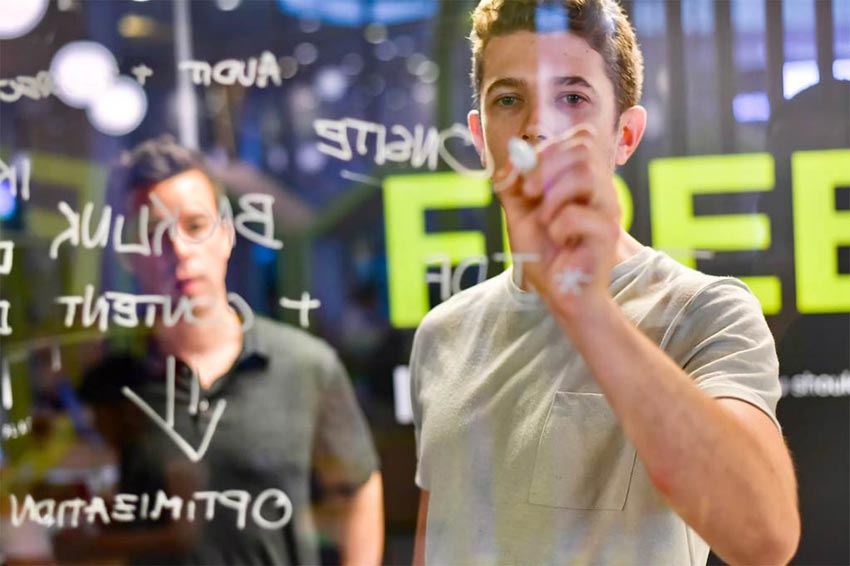 As a team, our Portland SEO Consultants value the essence of collaboration. We consistently nurture productive interactions across organizational functions, spanning content creation to development, ensuring a cohesive digital marketing strategy. Engaging regularly with business owners, our updates and insights on SEO performance underscore the value of our endeavors, illuminating victories and charting the course for future growth avenues. Armed with technical expertise, strategic vision, and a ceaseless passion for evolution, we, as your SEO specialists, remain committed to steering your website to the apex of search results, capturing both visibility and the realization of overarching business ambitions.
Our commitment doesn't wane post-implementation. We maintain a vigilant stance, continuously monitoring and evaluating using robust platforms like Google Analytics and Google Search Console. This commitment to continuous analysis helps us iterate and refine our strategies, ensuring that we remain adaptive in the mutable landscape of SEO. Our quest for knowledge keeps us ahead of the curve, as we remain attuned to emerging trends, search engine updates, and industry best practices.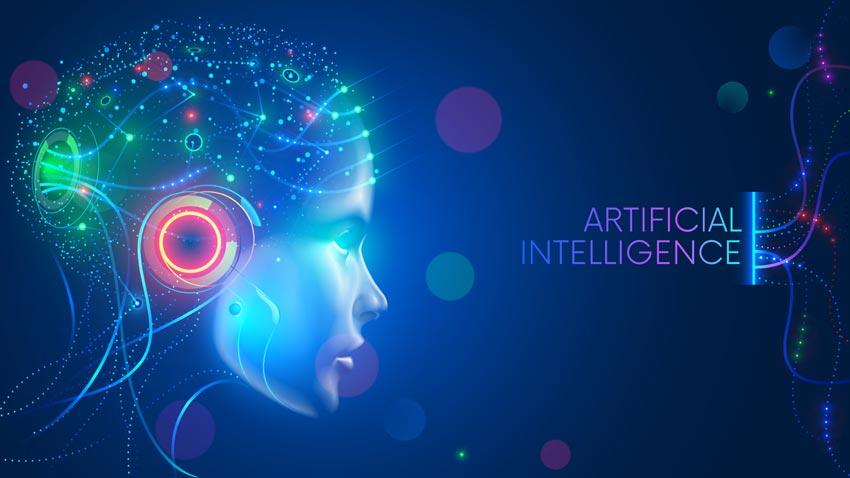 Content Built for Humans, with AI & Search Engines in Mind
Content and links both play critical roles in SEO and their importance cannot be undermined. Links act as endorsements for your website's credibility and authority. Search engines interpret high-quality backlinks from reputable sources as signals of trust, which can positively impact your rankings in search results. However, it's essential to focus on acquiring relevant and authoritative links rather than prioritizing quantity.
On the other hand, site content is the foundation of any solid SEO strategy. Quality content not only attracts and engages users but also allows you to target relevant keywords and topics, making your website more discoverable by search engines. By satisfying user search intent with informative and engaging content, you enhance the user experience and encourage natural link acquisition. Compelling content acts as a catalyst for acquiring organic links from other websites, further boosting your website's authority and visibility.
We use a hybrid tactic of both links and optimized copywriting when we're building our SEO campaigns. While links provide signals of authority and relevance to search engines, high-quality site content establishes your website's authority and engages users. Balancing the acquisition of quality backlinks with the creation of valuable content is key to achieving optimal SEO results.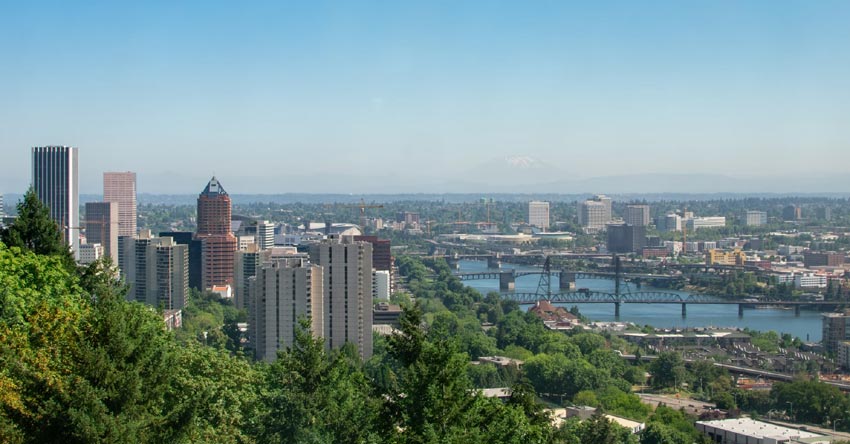 Sustainable Internet Marketing for & Beyond
With over 20 years of building successful search engine marketing campaigns, our team of Portland digital marketing experts and myself, are well versed in cutting edge artificial intelligence, social media behavior, e-commerce search optimization, local service ads, and advanced SEO content strategies. We've been around the block before, it's not our first rodeo so of course we're experienced with some of the older website ranking tactics which still have positive effects in the digital world of today. Which, I have to say, is fun, to see how the digital playing field has evolved over the years.
The main thing to remember about SEO is that it is an ongoing process. Your competitors are working on the same goals by staying consistent with their search engine marketing, that is why they rank well in Google. For your website to stay competitive in search engines, search engine optimization of some sort should be performed on a regular basis.
Website optimization can be performed on your own or we offer on-going SEO services to help business owners who simply don't have the time to do SEO on their own. Search engine optimization is most effective when long range sustained efforts are undertaken to increase a website's position in the search engine listings.
If you need a Seasoned SEO Specialist or the Best SEO Company in Portland to assist with your online business goals, use the contact page on this website or call 503-896-2209. We can help, call or email us today.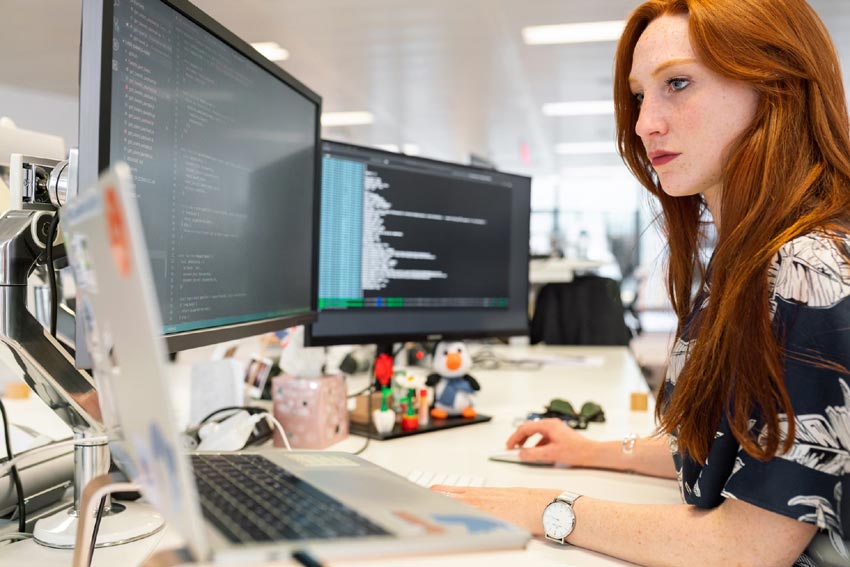 20 Years of Successful SEO & Digital Marketing Experience
Local Maps SEO
Be Found on Apple Maps, Google, & Bing