Top-Rated Portland SEO Company for Over 20 Years
If you're here you probably know what Search Engine Optimization means. If you don't, SEO refers to the optimization that is done to help a web page or website rank in the top of the search engines.
It's no secret that ranking #1 is going to generate way more business for your company instead of being out of reach at page #3, for what your competitors are ranking number one for.
This is what we do. We help Oregon companies grow by using SEO, Social Media, Website Marketing & ROI Consulting.
If you're looking for the best SEO Company in Oregon to help with the inbound traffic for your business, use the contact form below or give us a call at 503-896-2209.
Start Doing SEO Today
Digital Marketing & SEO Services
Search Engine Optimization (SEO) is a method that can be applied to a website in order to increase it's placement in the organic section of search engines. Several major changes in the way SEO functions have taken place over the years, and it has made a lot of unethical old school marketing tactics irrelevant.
Some of the techniques and things SEO companies shouldn't do include keyword spamming, sketchy redirects, mass produced inbound links and fake blog comments. Many of these search optimization practices used loopholes in older algorithms, but starting with the Google Penguin update, their algorithm has been optimized with programming designed to zero in and target links from sketchy sources, as well as devaluing the over use of anchor text included in a link.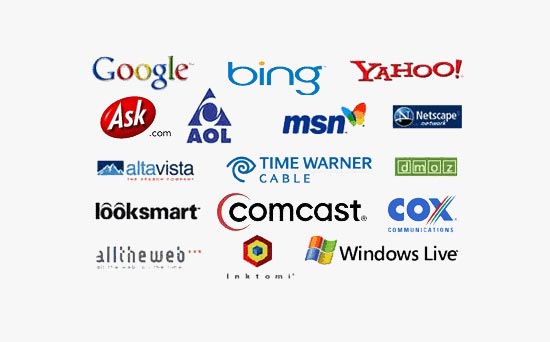 For over 20 years we've been doing SEO the right way. We're straight shooters with our work process and stick to the guidelines that Google & Bing provide us in order to get the best results from search engine optimization.
Content Built for Humans, with AI & Search Engines in Mind
Content and links both play critical roles in SEO and their importance cannot be undermined. Links act as endorsements for your website's credibility and authority. Search engines interpret high-quality backlinks from reputable sources as signals of trust, which can positively impact your rankings in search results. However, it's essential to focus on acquiring relevant and authoritative links rather than prioritizing quantity.
On the other hand, site content is the foundation of any solid SEO strategy. Quality content not only attracts and engages users but also allows you to target relevant keywords and topics, making your website more discoverable by search engines. By satisfying user search intent with informative and engaging content, you enhance the user experience and encourage natural link acquisition. Compelling content acts as a catalyst for acquiring organic links from other websites, further boosting your website's authority and visibility.
We use a hybrid tactic of both links and optimized copywriting when we're building our SEO campaigns. While links provide signals of authority and relevance to search engines, high-quality site content establishes your website's authority and engages users. Balancing the acquisition of quality backlinks with the creation of valuable content is key to achieving optimal SEO results.
Sustainable Digital Marketing for & Beyond
With over 20 years of building successful search engine marketing campaigns, our team of local digital marketing experts and myself, are well versed in cutting edge artificial intelligence, social media behavior, local service ads and content strategies. We've been around the block before, so of course we're experienced with some of the older web site ranking tactics which still have positive effects in the digital world of today. Which, I have to say, is fun, to see how the digital playing field has evolved over these last few years.
The main thing to remember about SEO is that it is an ongoing process. Your competitors are working on the same goals by staying consistent with their search engine marketing, that is why they rank well in Google. For your website to stay competitive in search engines, search engine optimization of some sort should be performed on a regular basis.
Website optimization can be performed on your own or we offer on-going SEO services to help business owners who simply don't have the time to do SEO on their own. Search engine optimization is most effective when long range sustained efforts are undertaken to increase a website's position in the search engine listings.
If you're looking for a Portland SEO Specialist or a SEO Company in Portland to help with your business use the contact page on this website or call 503-896-2209.
20 Years of SEO & Digital Marketing Experience
SEO for Local Search
Be Found on Apple Maps, Google, & Bing