OUR PORTLAND SEO SPECIALISTS BUILD SUCCESSFUL SEARCH ENGINE MARKETING CAMPAIGNS THAT REALLY WORK
SEO, or Search Engine Optimization, is the art and science of enhancing the visibility of a website in organic search engine results. It strives to attract both a greater quantity and higher quality of traffic to a site. SEO encompasses a variety of techniques and strategies aimed at making a website more appealing to search engines. On-Page SEO, for instance, focuses on optimizing individual web pages through high-quality content and well-structured code, like optimized meta descriptions and title tags.
Conversely, Off-Page SEO deals with activities outside the website, such as link-building from other websites. An often overlooked but crucial component is Technical SEO, which delves into a site's back end structure, aiming to improve facets like site speed, mobile-friendliness, and security. For businesses anchored in specific geographies or those with a physical presence, Local SEO ensures prominence in local search results and map listings.
With the ever-growing reliance on mobile devices, Mobile SEO, which prioritizes mobile-friendly design, is more essential than ever. Moreover, the emergence of voice-activated assistants has given rise to Voice Search SEO. This form of optimization leans towards natural language processing and caters to question-based queries, often emphasizing local searches. In essence, search engines employ intricate algorithms to rank web pages, considering numerous factors. SEO professionals meticulously analyze these elements, optimizing websites to achieve higher rankings and, in turn, attract more organic traffic.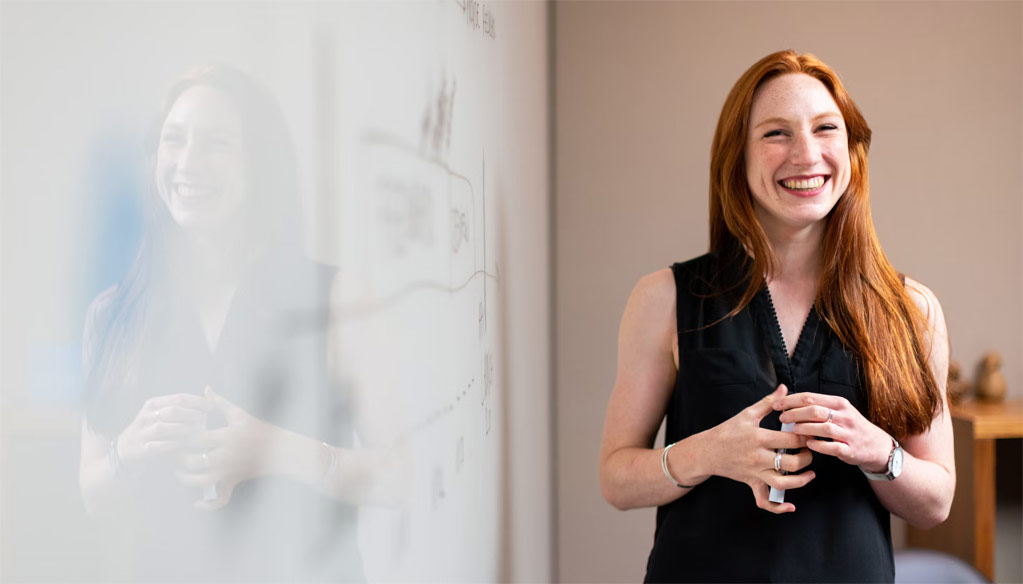 Why Use an SEO Specialist for Your Digital Marketing
An SEO Specialist plays a pivotal role in enhancing a website's visibility in search engines, such as Google, Bing, and Yahoo. Their primary objective is to drive increased organic traffic to a site, which can lead to heightened brand recognition and potential sales or conversions. They begin with keyword research, using various tools and methodologies to determine the relevant and high-volume search terms potential customers deploy. This foundational step ensures that the website's content seamlessly aligns with user search patterns.
On-Page Optimization is another critical facet of their role. SEO Specialists meticulously refine web pages to make them search-engine friendly. This can involve crafting keyword-rich meta tags, designing SEO-friendly URLs, optimizing header tags, and ensuring images are properly labeled with alt tags. In parallel, Technical SEO tasks are undertaken to guarantee that search engines can efficiently crawl and index the site. Such tasks often encompass speeding up the site, certifying its mobile-friendliness, managing XML sitemaps, and refining the site's architecture.
Link-building stands as one of the cornerstones of SEO, given the weight search engines place on the quality and quantity of a website's backlinks. SEO specialists thus strategize to secure high-quality links from authoritative sources, either by outreach, content marketing, or other innovative methods. Simultaneously, content remains central to SEO endeavors. Specialists collaborate closely with content creators, offering insights on topic choices, keyword integration, and the overarching structure of content to ensure it's tailor-made for search optimization.
Beyond the initial setup and optimization, continuous monitoring and analysis are crucial. SEO Specialists harness tools like Google Analytics and Google Search Console to track metrics such as organic traffic, backlinks, and rankings. By assessing this data, they can recalibrate their strategies to ensure consistent effectiveness. Given the dynamic nature of the SEO landscape, staying updated with the latest trends, algorithm changes, and industry best practices is non-negotiable. They must pivot and adapt to these changes, ensuring that their strategies remain relevant and potent.
Lastly, SEO isn't a one-time job. Our SEO Specialists in Portland Oregon engage collaboratively with other teams around the country and across the globe – be it content creators, developers, programmers, hosting companies, or marketers – to ensure a harmonized approach to digital strategy. Our experts also frequently report to business owners and project managers offering insights into the SEO initiatives' performance, thereby highlighting successes and pinpointing areas ripe for enhancement. Through a blend of technical know-how, strategic insight, and an unyielding commitment to learning, SEO Specialists ensure that websites rise through the search engine ranks, achieving both visibility and business goals.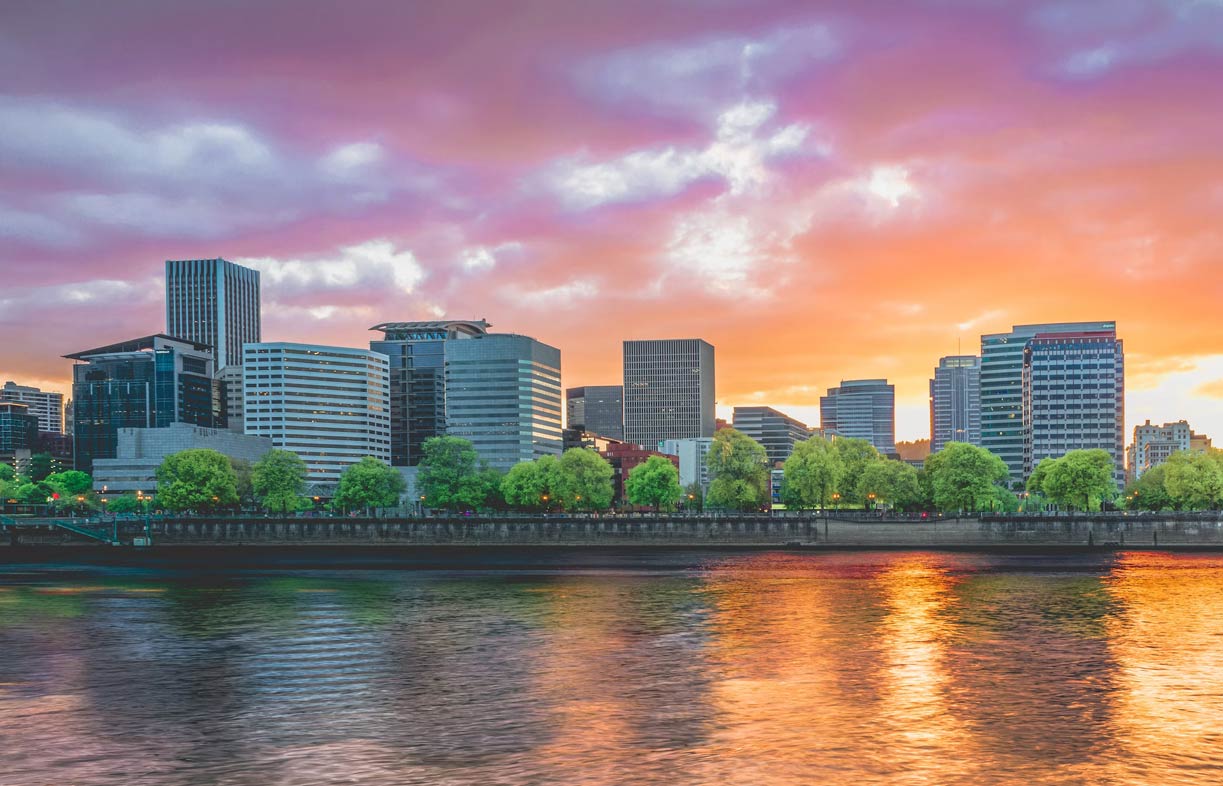 The Difference Between an SEO Company and an SEO Specialist
Using an SEO Company and hiring an SEO Specialist present distinct advantages and potential challenges based on the nature of their operations and scale.
When we think about the scope of services, an SEO company usually offers a broad range of SEO solutions. This breadth often extends to related areas of digital marketing, such as PPC, social media, and web design, thanks to a diversified team of experts. In contrast, an SEO Specialist, while deeply knowledgeable, typically has a more focused approach, zeroing in on specific aspects of SEO.
In terms of resources and tools, an SEO company often boasts a suite of premium tools and might even have proprietary methods developed over years of experience. An individual specialist, while well-equipped, might possess a more limited set of tools. However, their deep knowledge often allows them to maximize the utility of these tools.
From a cost perspective, hiring an established SEO company is generally more expensive, reflecting their wider range of services and overheads. On the other hand, an SEO Specialist can often offer their expertise at a more budget-friendly rate, making them an attractive option for smaller projects or businesses.
One of the potential benefits of hiring an individual specialist is the personalized attention they can provide. The working relationship tends to be more intimate, and clients may feel that their projects receive dedicated focus. Conversely, while many SEO companies provide excellent personalized service, there's a possibility of feeling like one among many clients, especially if the company juggles several large accounts.
Flexibility is another area of differentiation. Individual specialists can often adjust their strategies more agilely, molding their approach to a client's unique needs. Companies, with their structured processes, might sometimes be slower to pivot, although they bring the advantage of tried-and-tested methodologies.
Finally, considering skill diversity, an SEO company, with its varied team, will likely have experts across different areas of SEO. An individual specialist, while potentially very skilled in their domain, might not have the same breadth of expertise.
In essence, the decision between an SEO company and a specialist should be guided by specific needs, budget considerations, and the desired level of personalization. It's crucial to vet both options to ensure alignment with business objectives and a history of successful outcomes.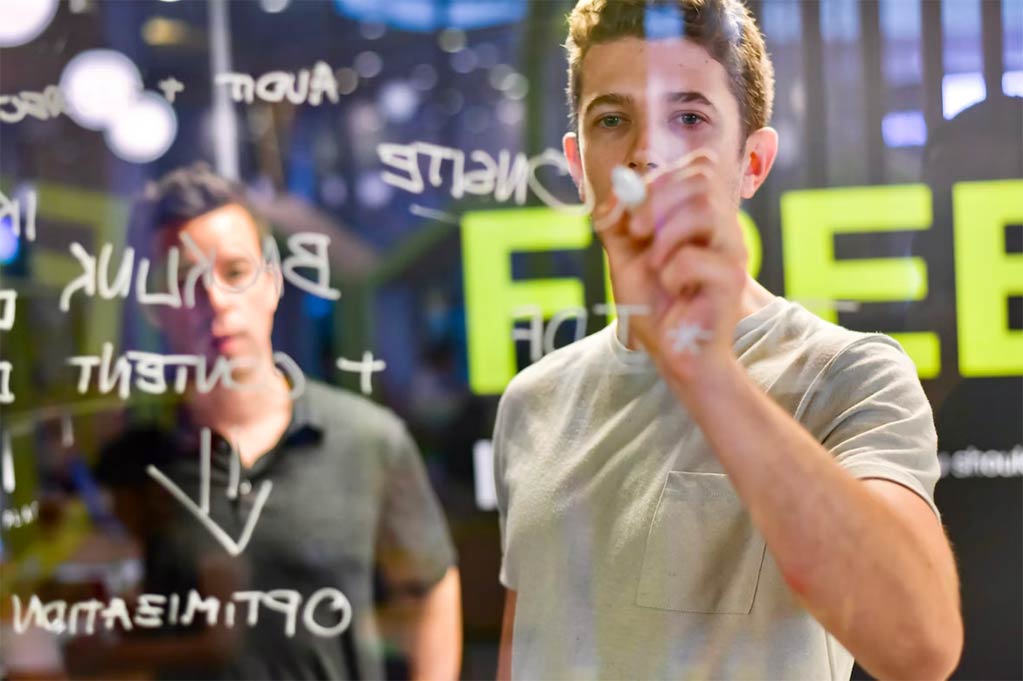 Our Local Portland SEO Consultants Create Powerful Custom Digital Marketing Plans Designed to Increase Your Website Traffic
The digital landscape has evolved into a vast and complex ecosystem, where the fight for visibility has become more intense than ever before. With millions of websites vying for attention, search engines like Google serve as the primary gatekeepers, directing the flow of online traffic. This immense power that search engines wield has given birth to the field of Search Engine Optimization (SEO).
Basically SEO acts as the bridge between businesses and potential customers, ensuring that products, services, or brand messages reach the right audience at the right time. The underlying mechanics of SEO, while based on algorithms, rely heavily on human expertise to interpret, strategize, and implement. This is where the role of an SEO Specialist comes into focus.
Such a professional deciphers the intricate nuances of search algorithms, understands the ever-evolving ranking factors, and crafts strategies tailored to a business's unique needs. Their expertise not only focuses on improving search visibility but also enhances the overall user experience, making websites more accessible, relevant, and engaging for visitors. But as businesses grapple with budget constraints and myriad marketing options, a common dilemma emerges: Is hiring an SEO Specialist genuinely worth the investment?
The answer, while not straightforward, can be gleaned by weighing several pivotal considerations.
Business Goals and Online Presence:
A website acts as a business's digital storefront. Whether it's a local bakery hoping to attract more customers or a multinational corporation aiming to launch a new product, online visibility is pivotal. An SEO Specialist ensures that your digital storefront isn't tucked away in a forgotten alley but stands proudly on the main street, beckoning users. For businesses that heavily lean on online channels, this specialist doesn't just focus on boosting search rankings. They curate a holistic online experience, ensuring that users, once they land on your site, find value, relevance, and perhaps a reason to return.
Competition:
The online marketplace is crowded, with many businesses offering similar products or services. An SEO Specialist helps your brand carve its niche, ensuring that when potential customers search for services you offer, your business emerges as a top contender. Through detailed competitor analysis, they identify what your rivals are doing right (or wrong) and strategize to ensure you stay a step ahead.
In-house Expertise:
The realm of SEO is dynamic, with search engines frequently updating their algorithms. It requires someone who's not only knowledgeable but is also passionate about staying updated. If your in-house team lacks this specific expertise, an SEO Specialist fills this gap, bringing in-depth knowledge, experience, and a fresh perspective.
Cost vs. Return on Investment (ROI):
Every business expenditure demands scrutiny. SEO is no different. However, it's essential to view SEO not as a cost but as an investment. An SEO Specialist might require a significant initial outlay, but the resulting surge in organic traffic, heightened brand awareness, and potential conversions often justify this expenditure. Moreover, the benefits of SEO, unlike some other forms of marketing, are long-lasting.
Complexity of Your Website:
Some websites, especially large e-commerce platforms or sites with a vast array of offerings, present unique SEO challenges. Here, an SEO Specialist can untangle the web of complexities, optimizing individual product pages, ensuring smooth navigation, and more.
Desire for Growth:
Growth isn't just about expansion; it's about evolution. As businesses evolve, so do their online needs. An SEO Specialist aids this evolution, ensuring that your digital presence resonates with your growth trajectory and aspirations.
At the end of the day, while hiring an SEO Specialist necessitates a financial commitment, the strategic advantages, and long-term benefits they bring to the table often make it a profitable decision. As the digital world becomes even more integral to business success, ensuring your website's optimal performance and visibility becomes not just desirable, but essential.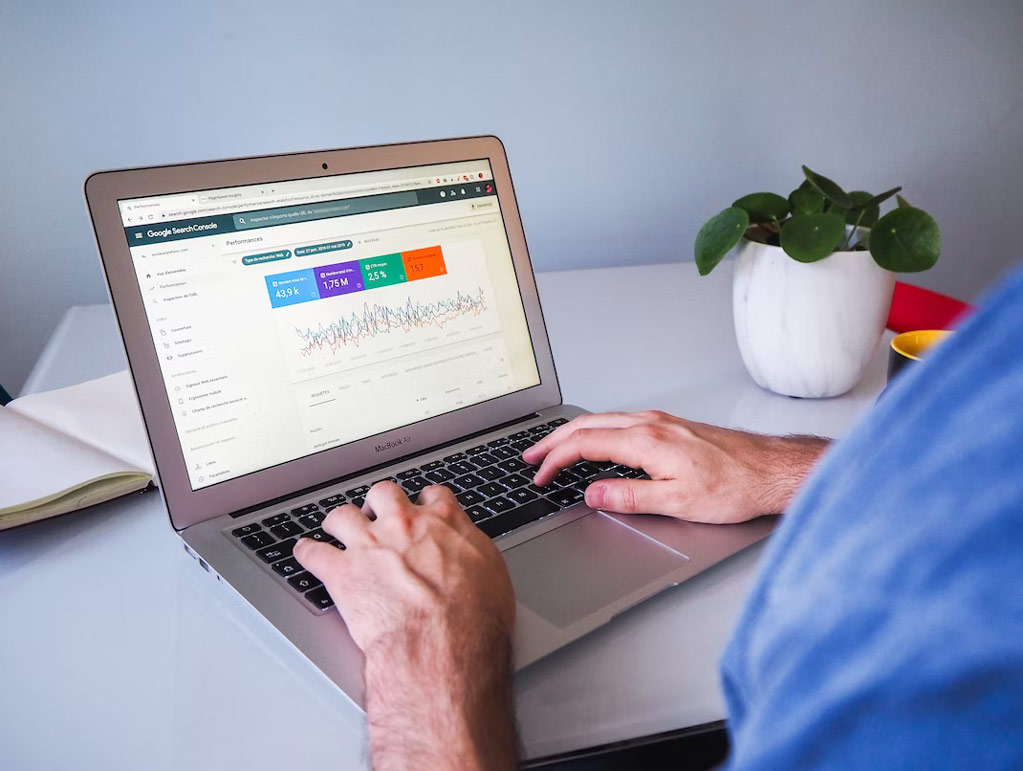 How to Get #1 Rankings Using Proven SEO Tactics by Top Oregon Experts in Search Engine Optimization
Achieving a #1 ranking on Google, especially for a competitive keyword, is a multifaceted journey whose duration is influenced by a myriad of factors. Contrary to what some might suggest, there's no guaranteed timeline for reaching this coveted position, primarily due to the dynamic and ever-evolving nature of search engine algorithms. Among the foremost considerations is the competition surrounding the keyword. For instance, broad keywords like "real estate" pose a significantly greater challenge than more specific, long-tail queries like "vintage wooden furniture in Portland."
An often-overlooked element in this journey is the pre-existing authority of the website in question. Established websites with a track record of trustworthiness and relevance in Google's eyes often find it easier to climb the ranks, as opposed to newer, lesser-known sites. This isn't to say that newer sites can't reach the pinnacle, but their journey might be comparatively arduous. Parallelly, the quality of content presented plays a monumental role. Google's primary goal remains to offer its users top-tier, pertinent content. Thus, websites that consistently offer high-caliber, in-depth material addressing user needs and queries stand a higher chance of gaining favorable rankings.
However, content isn't the sole determinant. The backlink profile of a website, which comprises inbound links from other reputable sites, weighs heavily in ranking decisions. Quality backlinks are seen as endorsements, signaling to search engines the credibility and value of your content. Cultivating such a profile, however, is a time-intensive endeavor that demands organic, genuine efforts to avoid penalties. Additionally, the manner in which users interact with a site — whether they swiftly bounce back or linger to explore — feeds into ranking algorithms. Favorable metrics, such as prolonged session durations or high click-through rates, often correlate with better rankings.
On the technical side of things, a website's structural elements can either accelerate or impede its ascent. Attributes like rapid loading times, mobile optimization, secure browsing protocols, and the site's overall crawlability factor into its SEO performance. Moreover, the landscape of SEO isn't static. Google's frequent algorithmic updates can introduce volatility into rankings, necessitating adaptability from webmasters and SEO professionals. This volatility is especially pronounced when comparing local and global keywords. The former, restricted by geography, often presents a quicker path to top rankings than globally competitive terms.
In essence, the trajectory to the #1 spot on Google isn't linear. Depending on the interplay of the factors mentioned, some websites might find themselves at the summit within months, while others might need years of sustained effort. And in some fiercely competitive niches, the top spot might remain elusive, but even a position on the first page or within the top five can usher in substantial traffic and recognition. It's vital to approach SEO with patience, consistency, and an openness to continuous learning and adaptation.
Choosing a Reliable Portland SEO Specialist for Your Digital Marketing Needs
The landscape of SEO is evolving, becoming more intricate yet offering greater rewards, especially with the advent of artificial intelligence in search engines. Embracing content driven optimization is a testament to the enduring significance of website SEO. While the ambitious can still navigate the SEO realm independently, those pressed for time have the option to collaborate with a seasoned marketing professional, such as myself. For a tailored approach to your SEO needs, reach out to me here.