With Google Adwords and our PPC SEO / search engine marketing tactics we can get your website in the top of these search engine sponsored sections in literally a few hours:
Google
Yahoo
Bing
Facebook
Comcast
Additionally, in the same day we can have your website at the top of Bing.com and Yahoo.com if that's where you want to be.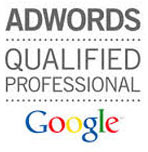 Our Portland Search Engine Marketing Specialists are Experts when it comes to Google Adwords Pay Per Click (PPC) Optimization. Fore more information regarding our search engine marketing services contact us us today via email or call 503-896-2209 to get the SEO - Search Engine Optimization going on your PPC campaign today.
** This PPC service is referencing the pay per click section (sponsored listings) of all the search engines listed above including Google, Yahoo and Bing. If you're interested in organic search engine rankings, click here for more information on our Organic SEO Services or local Portland SEO services.