Our SEO Specialists Build Successful SEO/SEM Campaigns That Really Work
We don't just provide consulting services, our experts do the work, the heavy lifting. Whether you're searching for a SEO Agency, a local SEO specialist, or a Nationally Recognized SEO Company, one thing remains the same: Search Engine Optimization (SEO) is the effort through an array of digital marketing techniques to boost a website's ranking in search engine results. Google still commands the majority of the search engine market, so their standards usually set the bar for all search engines no matter what country, city, or state you are searching from.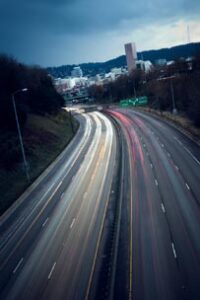 There are many reasons to choose a SEM/SEO consultant instead of a large SEO company. Some SEO companies have you're best interest in mind while other Digital Marketing Agencies are like SEO factories that run your project through the pipeline where you will be lucky to receive personalized human to human solid interaction about your SEO campaign. Which at the end of the day is really your business, or "baby" that you have put all of your energy, time and finances into. Our SEO specialists understand the personalized touch counts, and we also understand how to apply SEO effectively to your business for increased leads, sales, and phone calls.
The goal of any SEO effort is to move towards the top of the organic listings or unpaid search results. Showing up as the first result is considered the ultimate goal. While appearing on the first page is still highly sought after, it would be a secondary target if you have an aggressive SEO campaign planned while shooting to be the #1 result for your targeted search term.
In SEO there are two major areas that experts focus on. Basic search engine optimization techniques for one, will usually also work for the other, depending on you want to accomplish with your digital marketing goals.
The primary area of SEO is organic search engine optimization, which are the listings on a search engine page under the paid (PPC) listings or sponsored ads.
In the second area, is Local SEO where you may have a local business which does no business at all on the internet, and basically uses Google and other search engines to primarily communicate with their local customers. When a person in Portland searches 'Best Restaurant, Portland Oregon' they don't care to see restaurants across the country - they want the restaurants that are in their area right at the top of the page. And if you are a business owner you will want your business to be right up there at the top so that potential customers can find you faster right?
Google has become very good at this; there are many other companies that specialize in promoting local businesses such as Apple, Yelp, Facebook, and Bing!
Enhancing local search results is an extremely important subset of local Maps SEO that can have amazing long term payoffs for businesses that operate on a local basis such as retail stores, law firms, real estate agents, restaurants, dentists and doctors.
There is a third area which is actually just a combination of the first two. Music stores have combined brick and mortar locations with internet sales very effectively (Like Guitar Center, but there are many examples). An entity that does this will want to be among the top results in both local and general internet searches.
As stated previously, many of these tools are the same and can be tailored by SEO consultants to meet the individual needs of the over-all strategy. Further down this page I break these down, but keep this in mind - Google has changed the way their search engine algorithms work, and bulk indiscriminate links from any source are no longer a factor in their search engine ranking algorithms. In 2023 it's all about content, quality signals and inbound links, I imagine most Portland SEO Companies will tell you the same. Brilliant, unique, and compelling content, that makes people want to bookmark your page and possibly share it with others on social media sites.
Advanced Link Building by Our Portland SEO Experts
Unleash the true potential of your website with our expert digital marketing company specializing in inbound link building. Our custom SEO strategies are tailored to your unique needs, propelling your site's rankings and attracting organic traffic. Backed by a team of seasoned professionals, we ensure ethical practices and transparent progress reports.
Discover the Power of Inbound Links: Elevate your website's credibility and domain authority with our high-quality inbound links from reputable sites. Our tailored approach guarantees optimal results, outperforming competitors and boosting your online visibility.
Global Impact, Local Results: Whether you're a local business or an international brand, we craft campaigns that resonate with your target audience. Stay ahead of industry trends with our future-proof strategies, fueling long-term success for your online venture.
Inbound Links From Relevant Websites Helps with Domain Authority
This applies for all three types of business. Our in house SEO consultants use PRO tools from around the web to scan, and confirm that you're website is listed on every relevant local directory or web portal that matters. Each website has a submission process where our team adds your website if you're company is not already listed there. If you're website is already listed we will verify your login information to confirm that each listing is claimed with updated login credentials that you can actually use yourself.
This link building tactic is also one of the major steps for businesses that deal only on a local level. Making sure that your company is listed in every local business directory is one of the first things that our SEO Consultants start with when working on a SEO Campaign. This also establishes additional links that are generally of a higher value than those above - but there are not as many. The goal here is not links, it's being cited on a quality directory, but links are an additional bonus.
Organic Web Page Optimization Starting Off with the Fundamentals of SEO
There is also the basic work of making sure that your website has what search engine bots are looking for. Largely this is also what humans are looking for but if you're content is written with how bots think as well, your content could hinder your website's performance in organic search results. This is priority one and one of the first areas that our SEO efforts focus on. It involves the way your website is put together, the proper use of keywords and keyword combinations and the way the site is assembled on a behind the scenes level. This involves making it easy for the search engine bots to find their way around your website. If they cannot do this they will not be able to properly categorize your website.
This involves making sure that there are sitemaps in the proper spots and that the bots have full access to your webpage. There are some instances where you will want to keep search engine bots away from specific pages, and there are now tools to make sure that they don't comb areas that you don't want factoring in the search results.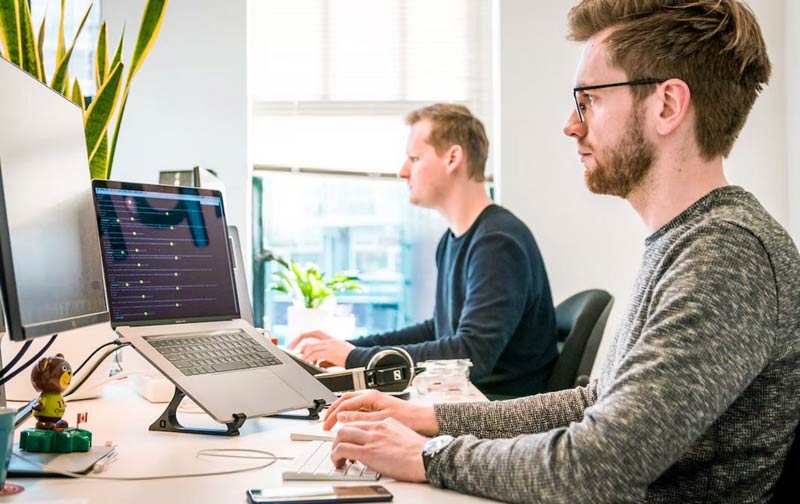 Our Local SEO Specialists Build High-Powered Customized Content Strategies that Really Work
This involves some serious planning with talented copywriters for website content creation, resource pages, blog posts and occasional press releases. It also involves something that is less tangible but extremely important. Your website has to confer information in an effective way for humans that's easy to read, but it must also must appeal to customers on a broad range. In other words, the written word is as important as the videos and pictures that are on your website.
Content is more important than ever these days. There is an old marketing adage for this that is as old as the internet "Content is King." Your website and the way it is written will be very important if you want to see success on the web in 2023 and most likely beyond. Strategies such as blogging and guest blogging or writing an article for an online newspaper or magazine also demand very well written articles that entertain and educate people. This type of effort is not promotional at all - your blog and especially guest blogs or articles you submit should be about news in your industry, your analysis of it, how to tutorials or should address some sort of problem or barrier that people have.
Expert Social Media SEO for an Ever Changing Digital World
Social Media SEO is on fire and soon could be a major indicator for Google about your brand's legitimacy. We believe every business should have a Facebook, Twitter & Instagram as the basics for building your brand in the digital realm. Starting a blog, a Facebook page and in some cases a Twitter account on top of your website will give you a comprehensive network that can create a lot of activity. Most SEO experts agree that these social media networks are also extremely important to local businesses - for example, a Twitter coupon good for half off that a restaurant sent out one Friday a month. All of these online entities also provide links back to your website, even TikTok, and the higher your social media profiles are rated, the more valuable those inbound links become.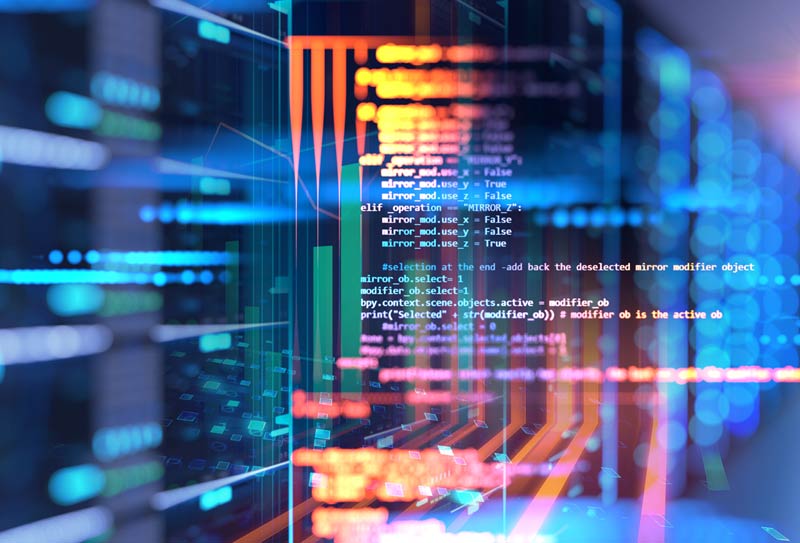 The Future of Search is AI, Integrated Into Your Search Engine
AI is already an integral part of search engines, contributing to improvements in search algorithms and user experience. Its role involves understanding user intent, delivering relevant results, and personalizing the search journey. However, a complete replacement of search engines by AI seems unlikely in the foreseeable future due to several reasons.
Search engines are complex systems encompassing various components such as data processing, indexing, language understanding, and ranking algorithms. While AI can optimize many of these aspects, a search engine's functionality extends beyond AI capabilities, requiring a comprehensive infrastructure and human expertise.
Human oversight is essential to ensure ethical behavior, address biases, and handle complex issues that AI may not handle adeptly. Continuous monitoring and improvements to search engines are better managed by human teams. With this is it's important to stay on the forefront of SEO in modern times and how these updates are received by the AI algorithms.
In an ever changing world diverse user needs and preferences demand a human touch. Search engines must cater to a wide range of demographics, languages, cultures, and niches. While AI can assist in personalizing results, humans possess a deeper understanding of these nuances, making their involvement indispensable.
Most SEO experts concur, that artificial intelligence will no doubt continue to enhance and refine search capabilities, but it is improbable that it will replace search engines entirely. The collaborative integration of AI with human expertise will remain crucial to uphold responsible and effective search engine operations, ensuring user trust and satisfaction.
Hiring a Trusted Portland SEO Company with Your Digital Marketing
Regardless of what SEO company you decide to work with, SEO in the future will be more challenging, but more rewarding with artificial intelligence taking over search engines. AI optimization for search, means SEO for websites is as alive just as important as it ever was. Fortunately, if you have the time search engine optimization is still something that can be done on your own, or if you don't have the time you can always hire an SEO Specialist such as myself.