Quality, not quantity is our rule when it comes to link building for the companies we represent. Our SEO linking process is unique, and one thing that makes us different (compared to other SEO Companies) is that we use a tactical, proven and creative approach to link building.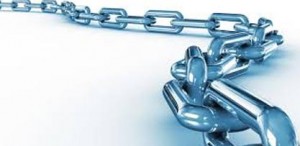 Over the course of your SEO campaign, we can show you how the new inbound links we acquire for your website become an excellent source of long term targeted traffic. These new links that our Portland SEO consultants create for your website will help raise your organic search engine rankings in all search engines including Bing, Google, Yahoo & Apple. It doesn't happen overnight but with steady search engine optimization work on a regular basis we usually see first page results in 3 to 6 months. Highly competitive keyword phrases tend to take a few more months of SEO beyond the 8th month mark.
Creating new in bound links to your website through reciprocal link exchanges, blog posts, social media websites, press releases and directory submissions are all simple yet very efficient tools for promoting any website on the internet.
Increasing your link popularity helps with:
Increasing your website traffic significantly.
Improves your visibility in the search engines.
Saves you a lot of advertising money.
Saves you tons of time.
Up front, it's important to keep in mind that SEO and link building takes time. Whether it's for online reputation management or search engine ranking it takes a good link building manager who understands the right and the wrong type of links to target for a link building campaign. This is one reason why most online businesses hire a SEO company to help with the link building process and search engine optimization for their websites.
What We Do, Every Month:
Find the websites to link with yours
Create the link requests via email
Wait on link requests from the websites we've emailed
Process, organize, and manage the new links to your website
Month after month, manage your link profile and monitor lost links


Typical Progress for a 6 to 8 month link building and SEO campaign.
Bottom Line: Link building is time consuming, difficult and can be frustrating at times. More importantly it's a good idea to have an experienced SEO / link builder handle  your online reputation instead of handing it over to someone that doesn't have your long term image in mind. If you're interested in seeing a sample of our current search engine rankings or have any questions about building links for your website, contact us.