Portland SEO & Digital Marketing Specialist
If you're here you probably know what Search Engine Optimization means. If you don't, SEO encompasses a range of techniques and optimizations that propel your website to the top of search engine results. Imagine the possibilities of ranking #1 in search engine listings. Your company's visibility would skyrocket, generating a flood of business opportunities that were previously out of reach when buried on page #3, while your competitors claim the top spot.
That's precisely where we come in. Our mission is to empower Oregon-based businesses by fueling their growth through strategic SEO implementation, website ranking, digital marketing, and ROI consulting.
Perhaps you stumbled upon our website through a friend's referral, or maybe you were actively seeking an SEO Specialist or a reliable digital marketing company near you. Whatever the case, we want to assure you that our expertise goes beyond mere words. We take immense pride in the #1 rankings and first-page listings we have achieved for our valued clients.
If you need assistance with the SEO or SEM for your business, don't hesitate to give us a call or email today.
What is a SEO Consultant?
An SEO consultant is a professional who specializes in Search Engine Optimization (SEO) and provides expertise and guidance to businesses or individuals looking to improve their online visibility and organic search rankings. SEO consultants possess in-depth knowledge of search engine algorithms, keyword research, on-page and off-page optimization techniques, content strategy, link building, website analysis, and other essential aspects of SEO.
Their primary role is to assess the existing website and online presence, identify areas for improvement, and develop strategic plans to optimize the website's performance in search engine results pages (SERPs). SEO consultants may provide recommendations on website structure, content optimization, technical SEO issues, user experience, and other factors that influence search engine rankings.
It's important for SEO consultants to stay updated with the latest trends and algorithm changes in the search engine industry. They continuously monitor and analyze website performance metrics, conduct competitor analysis, and provide ongoing recommendations and adjustments to ensure sustained improvement in search engine rankings and organic traffic.
Ultimately, hiring an SEO consultant allows businesses to leverage specialized expertise and industry best practices to enhance their online visibility, attract relevant organic traffic, and achieve their digital marketing goals.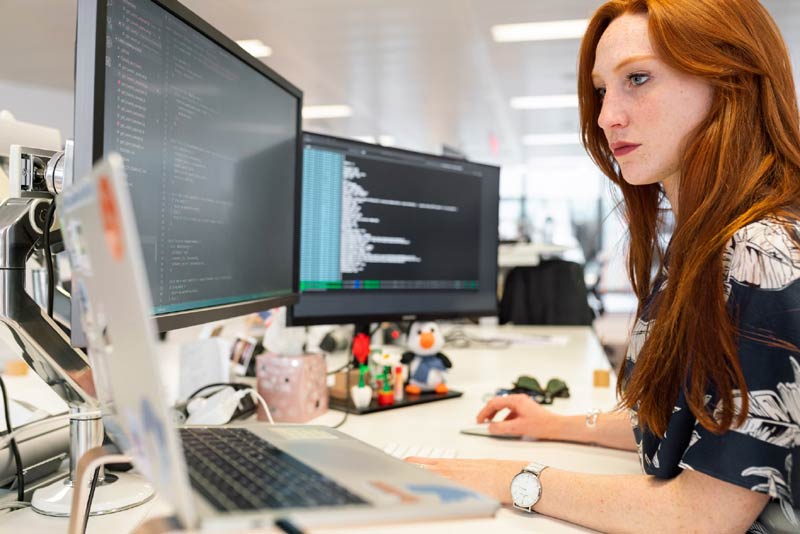 What Does an SEO Specialist Do?
An SEO specialist plays a crucial role in improving a website's visibility and organic search rankings. They possess a deep understanding of Search Engine Optimization (SEO) techniques and employ various strategies to enhance a website's online presence.
One of the main responsibilities of SEO Consulting is regularly conducting comprehensive keyword research. By identifying relevant keywords and phrases used by the target audience, they ensure that the website's content aligns with the search intent of potential visitors. This involves researching popular search terms, analyzing competitor keywords, and selecting the most appropriate ones to optimize the website's content.
An important part of an SEO professional's job is to focus in on technical optimization, adjusting and tweaking various elements within a website to make it more search engine-friendly. They work on elements such as titles, meta descriptions, headings, URLs, programming, page speed, and internal linking structures. By aligning these on-page elements with target keywords, they improve the website's relevance to search engine algorithms, thereby increasing its chances of ranking higher in search results.
In addition to on-page optimization, SEO experts also play a role in developing high-quality and engaging content. They ensure that the content meets the needs of the target audience while incorporating strategic keyword placement. By creating optimized content, they aim to attract organic traffic and provide value to website visitors.
Technical SEO is another crucial aspect of their work. Technical SEO specialists conduct website audits to identify and address any technical issues that may affect search engine crawling and indexing. They optimize website speed, fix broken links, improve site structure, and implement schema markup to enhance the website's technical performance and improve its visibility to search engines.
With on-going search optimization SEO consultants actively monitor and analyze website performance metrics, such as organic traffic, rankings, click-through rates, bounce rates, and conversions. By using analytics tools and data-driven insights, they can measure the effectiveness of their SEO efforts and make informed decisions for further optimization.
Staying up to date with the ever-evolving SEO industry is essential for an SEO specialist. They constantly research and adapt to the latest trends, algorithm changes, and best practices to ensure their strategies remain effective and aligned with current standards. Through keyword research, on-page optimization, content development, technical SEO, and performance monitoring, we work diligently to improve a website's online presence and help businesses succeed in the competitive digital landscape.
Is it Worth Hiring Someone for SEO?
Hiring an SEO professional or digital marketing company can be extremely profitable for your business. Marketing expertise, knowledge, and implementation of effective SEO strategies can boost your website's visibility, attract targeted traffic, and ultimately generate more revenue. By outsourcing SEO tasks to us, you save time and resources, while benefiting from long-term cost savings and ongoing growth in organic search traffic. Investing in SEO can be a valuable step towards maximizing your online potential and gaining a competitive edge in the digital landscape.
Take the Next Step, Start SEO Today
Ready to take the next step? Reach out to us today at 503-896-2209 or simply drop us an email using the convenient contact form on this website. Let's elevate your online presence and unlock the full potential of your business together.
Click here for more information on the digital marketing and search engine optimization services we provide.