Portland SEO Results / Local SEO in is quite a bit different compared to previous years. Experts are taking note of new algorithm changes as Google updates continue to roll out through the months.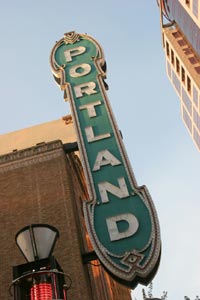 If you've done solid search engine optimization work in the past you may still be number one for several highly coveted and hard to reach keywords, but not keywords that include the word "Portland." If this has happened to you, you're not alone. Welcome to the new algorithm for local search.
Google Map's algorithm update that is focused on local search, changed drastically in September of 2013, and these days the results are even more geographically focused on the searchers location.
For example you're website is still number #1  #2 or #3 for dentists, personal injury attorneys, chiropractors, etc, etc, - but if you add the word Portland into the search, the Google results page only displays businesses with a physical Portland address.
This is a newer algorithm update for Google and I expect it to stick/stay. Which I admit, is bad news for businesses outside of Portland that are trying to catch a piece of the pie in the city. On the other hand it is good news for Google's overall user experience. The main reason for this change is to assist Google's users to find relevant, established businesses closer to them faster and easier.
Using links to example SERPS I've attempted to illustrate this pattern here on this page. Click the links below and you will find Portland keyword search terms, whether if it's a law firm, chiropractor, doctor or dentist you will see that they all have centralized Portland addresses. Most of the companies are based  in lower SW Portland, which is the where the centroid of the City of Portland Oregon is located. This is the recurring pattern that is obvious to see across the board with local search in other industries as well regardless if your business is based in NYC, SF, LA, Seattle, Chicago or Portland.
In the past and up until recently starting a few years back Google has let companies outside of Portland Oregon rank in the top 10 for related terms based on unique content and inbound links, but now if you're searching for local city related searches the algorithm focuses in on the exact brick and mortar address related to where your search originated. During the last year or so - our team has discovered this happening over and over again with businesses outside of Portland proper.  By that I mean businesses that used to rank for Portland keyword search terms, and that are located in the Portland Metro Area. Trustworthy, Legitimate, Recommended and Authoritative companies based in Milwaukie, Lake Oswego, Tigard, Beaverton, West Linn & Gresham were most affected. Websites that Pre-September 2013 that used to rank for Portland search terms, no longer appear in the results.
Essentially the new update appears to be focusing in on the address and phone number that is listed on the bottom of the website and the address listed on the contact page of a web site. Knowing Google they will probably change this at some point in the future allowing one or two out of town companies into the mix on the first page of results. But, for now this is local search as we know it and for Google it seems to be focused more and more on the physical location of your business.
Having said that, I have noticed that there are multiple instances of this pattern not applying to a several local industries such as: roofing contractors, locksmiths, remodeling services and plumbing. To me this is a sign that Google now realizes the difference between services performed at your location /services that you would traditionally visit an office for. ie, dentist, chiropractor, law firm etc.
Along with watching, analyzing and researching this happen month by month over time with national companies that we work with, this page by SEO Expert Miriam Ellis on the "Top 20 Local Search Ranking Factors" was amazingly insightful in helping me write this page you're reading here now. This is another link to that same page:
http://moz.com/blog/top-20-local-search-ranking-factors-an-illustrated-guide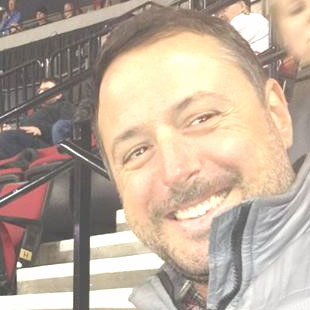 Over the years, I've helped dozens of local Portland companies gain more online exposure with search engine optimization and Google Adwords. If you need help with search engine marketing for your website, or if you're looking for a Portland SEO call 503-896-2209, OR for THE FASTEST WAY TO REACH ME send me an email, from there we can start the first step at getting more traffic to your website. It's a process, and if it's a good fit for both of us, I'd love to help!
---
--
-